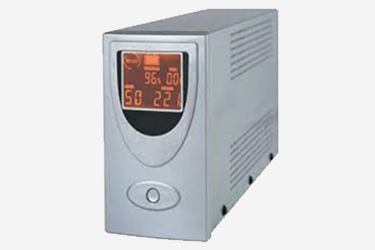 EMBARK POWER PVT. LTD. is the best online UPS systems manufacturer and exporter in Pune, India. We offer different capacities of up to 500 kVA for the domestic, industrial, and IT sectors.
Power cuts and power interruptions are common due to natural or human calamities. But, if the frequency of power cuts is more, then there will be many operational losses. Data loss, machinery malfunction, interruptive videos, etc. may occur. Providing a continuous power supply even during such situations is helpful in many ways.
We are specialized to design the best Online Uninterruptible Power Supply systems in different models. Along with continuous power supply, they also provide good quality power that is free from spikes, surges, frequency variations, harmonic distortions, and so on.
Our products are reliable and efficiently used for single-phase and three-phase power applications. They are enabled with excellent performance, efficient power backup, and unmatched quality. We are proud to serve them at economically feasible prices for our customers in India and overseas.
EMBARK POWER PVT. LTD. online UPS systems are designed with a lesser number of batteries. These help in saving the space and cost incurred in installation. The best in-house testing systems aid in checking the quality and efficiency of the systems – the online UPS systems are built as per industrial standards.
EMBARK POWER PVT. LTD. is the best supplier of UPS systems. It serves various industries and residences with high-quality UPS products. Our units are distinctive with specialized features like –
High reliability
Excellent performance
Efficient power-backup
High and low voltage fluctuations
Unmatched quality
Engaging in the power-saving and eco-friendly business, EMBARK POWER PVT. LTD. strives to manufacture with reliable and the best raw materials. Moreover, stringent testing processes involved during the build-up ensure efficient and safe deliveries.
Applications:
UPS systems have a wide range of applications in different locales. They are used to protect –
Data centers
Telecommunication Equipment
Electrical Equipment
Computers
IT sector
Benefits:
When compared to any other models, our UPS units are preferred because of their spectacular benefits-
Continuity of operation
Best protection
Isolation between main supply and load
Avoid distortion
Better voltage regulation
Nil transfer time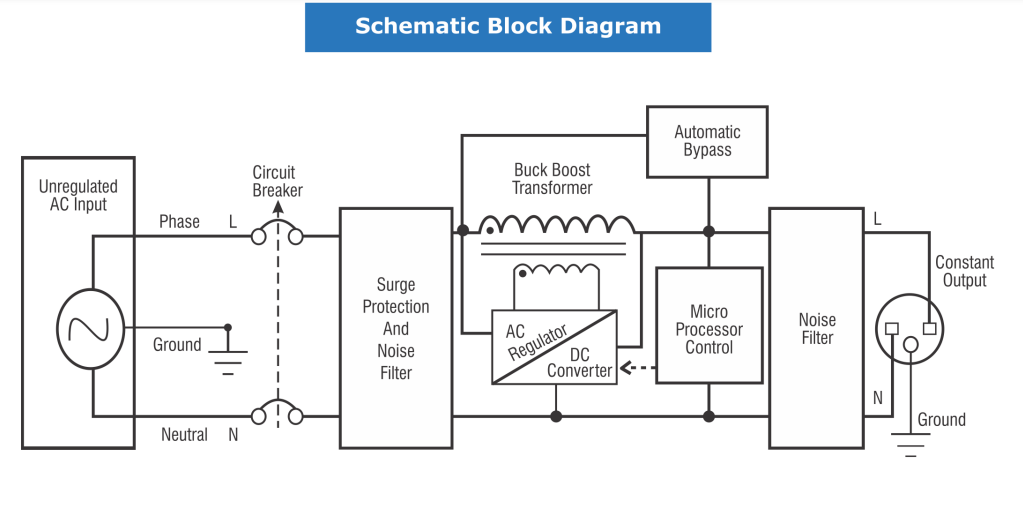 This Static Voltage Regulator is made by using high frequency IGBT (Insulated Gate Bi-Polar Transistor) through 20 KHz PWM inverter-based technology to maintain constant precise voltage.
ESP-PLC unit instantaneously corrects only essential difference voltage through IGBT, to achieve 240V precise constant voltage which adds or subtracts from the main of incoming power line. The input voltage is sensed by feedback control system through digital signal processor (DSP) and corrections are made by varying duty cycle of the PWM, during system regulation it is done electronically within 20 milli seconds without any step changes in output voltage.
Technical Specification for 3 Phase Power Line Conditioners-Static Voltage Regulators
Capacity

In KVA

»

15 KVA

20 KVA

25 KVA

30 KVA

40 KVA

50 KVA

60 KVA

75 KVA

In KW

»

12 KW

16 KW

20 KW

24 KW

32 KW

40 KW

48 KW

60 KW

In HP

»

16 HP

22 HP

27 HP

32 HP

43 HP

54 HP

65 HP

80 HP

In Amp

»

21 A

28 A

35 A

42 A

56 A

70 A

84 A

105 A

Approx. Dimension In mm

»

350W x 540D x 800H

380W x 585D x 840H

508W x 635D x 1000H

533W x 685D x 1000H

Approx. Weight

»

60-80Kgs.

100-120Kgs.

140-160Kgs.

180-200Kgs.

 

In KVA

»

100 KVA

110 KVA

120 KVA

130 KVA

150 KVA

160 KVA

180 KVA

200 KVA

Capacity

In KW

»

80 KW

88 KW

96 KW

104 KW

120 KW

128 KW

144 KW

160 KW

 

In HP

»

108 HP

118 HP

128 HP

140 HP

160 HP

171 HP

193 HP

215 HP

 

In Amp

»

140 A

153 A

167 A

181 A

208 A

222 A

250 A

278 A

Approx. Dimension In mm

»

635W x 710D x 1100H

650W x 730D x 1200H

700W x 750D x 1300H

750W x 800D x 1500H

Approx. Weight

»

300-330Kgs.

350-380Kgs.

400-430Kgs.

460-500Kgs.

 

 

 

 

 

 

 

 

 

 
 

Technology

»

High Frequency 20 KHz IGBT – PWM Based Technology

Type of Connection

»

Star Connection – R, Y, B, N & G.

Type of System

»

Unbalanced 3 Phase 5 Wires

Standard Input Voltage Range

»

330V – 500V Phase to Phase & 186V – 277V Phase to Neutral

Standard Output Voltage

»

415V +/- 1% Phase to Phase & 240V +/- 1% Phase to Neutral

Output Adjustable

»

380V to 420V AC in 3 Phase

Optional Voltage Range

»

Will Be Available on as Per Requirements

Response Time

»

Within 10 Milli Second

Correction Speed

»

Very Fast, Instantaneously Within 20 Milli Second, i.e. Within One Waveform

Frequency Range

»

43Hz to 63Hz

Efficiency

»

≥ 97 % (With 20% To 100% Load Conditions)

Display

»

Digital Display, LCD Type – Micro Controlled Based

Readable Facility

»

Input & Output Voltage, Current and Frequency Readable

Trip And Restart

»

Auto / Manual

Nature Of Cooling

»

Natural- Air Cooled/ Fan Forced-Cooled

Duty Cycle

»

Continuous

Waveform Distortion

»

Nil

Ambient Temperature

»

0ºC to 50º Centigrade

Enclosure

»

IP 20, Class of Protection

Surge Protection

»

In-built Class 2 Surge Protection MOV Based

Noise Filter

»

In-built Through Filter Capacitor