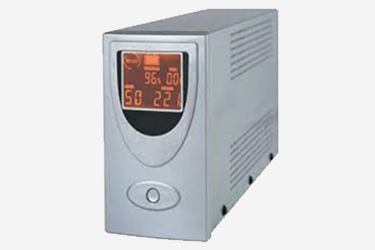 UPS (Uninterrupted Power Supply) System
Emabark Power has the best sources for a wide range of power back-up solutions by state-of-the-art advanced technological online UPS, having Joint venture with Indo – foreigner multinational Company and we offer true power solutions by the smartest way to tackle any kind of power failures.
Our true online triple conversion micro-controller based UPS systems suits for high-end servers, workstations and any sensitivity to blackout and AC power irregularities.
The high switching frequency of the UPS systems enables fast response to dynamic loads like printing equipment, CNCs, Glass Processing, Medical Equipments and Textile, resulting in good transient response for nonlinear loads.
True On-Line triple Conversion.
Compact and Silent in Operation.
Advanced PWM, IGBT Based Technology.
Built-In Static By-Pass Switch.
Programmable Low Battery Alarm.
RS-232 Interface Available For M/C Interlock.
Greenest efficiency (AC-AC) of > 96%.
100% compatible to regenerative load application.
Single Phase = 3kVA – 50kVA
Three Phase = 10kVA – 500kVA